We arrived in Bangkok at 5 AM via 4 transport transfers from Vang Vieng, Laos. The journey started with a VIP van to Thai-Laos Friendship Bridge where we processed the exit from Laos. As soon as we got off the van, we were ushered by a staff from Soutchai Travel. He gave us instructions on what to do and gave us a sticker. Before getting on the connecting bus, he told us that the sticker will be our identification of the Soutchai staff at the Thailand side. The bus to Nong Khai was quick. When we got off, a staff approached and ushered us at an office near a 7/11. We were given our tickets and instructed to wait for the bus at 8 PM. Since it was still 7PM, we had enough time to eat and bought a Thailand sim. We all thought that we would be riding the same sleeper bus all the way to Bangkok but we changed sleeper bus at Nakhon Ratchasima. At 5 AM, we arrived in Mo Chit Terminal 2 in Bangkok, Thailand. We only paid once for all the rides. The ticket was bought in Vang Vieng via Soutchai travel for 270K LAK, around 1600 PHP.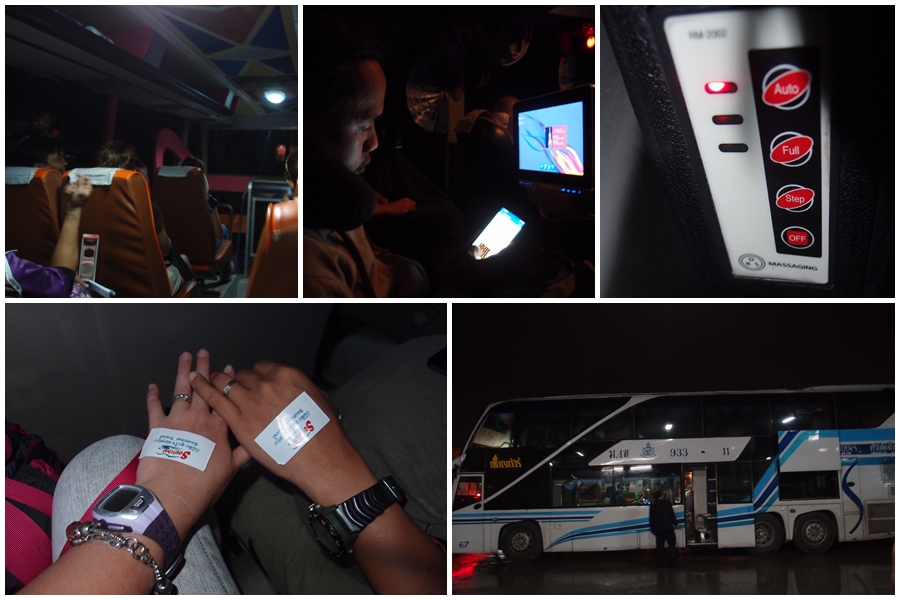 Taxi to Mahannop
Because it's very early, there was no other transport in sight but taxis. Unfortunately, the driver doesn't understand English. When we showed him the AirBNB receipt for the address, he proceeded to call our host to our suprise. But even after talking to Danielle, it took him a while to find the place. From that experience, we decided it is our best interest not to take taxi in Bangkok unless necessary. We will have more control if we take public transports.
Early Check-in Not Possible
When we arrived, our room was not yet available but we were able to deposit our big backpacks so we decided to start our tour early. Started it with breakfast in Bangkok.
Street Food Noodles
Our rule was if we were really hungry, we would not be adventurous and eat in the streets. But when I saw the yummy looking noodles at an alley stall, the rule was forgotten. Good thing the noodles were really good. We just used sign language to communicate.
What we did in Bangkok
Like the previous countries, I didn't really OC on the itinerary. So I was quite surprised that our place where walking distance with the tourist spots. The blessings and luck were so abundant in this trip. Everything was perfectly laid out. Just thankful. 🙂
Armed with google maps and the husband's awesome grasp of directions, we went around checking the places in the "Rattanokosin Cultural Route" then did a walking tour to Wat Phra Kaew.
Wat Phra Kaew and The Grand Palace
And like Phnom Penh's Royal Palace, we didn't had an idea that the place was huge. We had fun taking pictures and listening to it's history via the audio tour. Unfortunately, the audio tour is limited to 2 hours only so we weren't able to listen to them wholeheartedly in between photo shoots.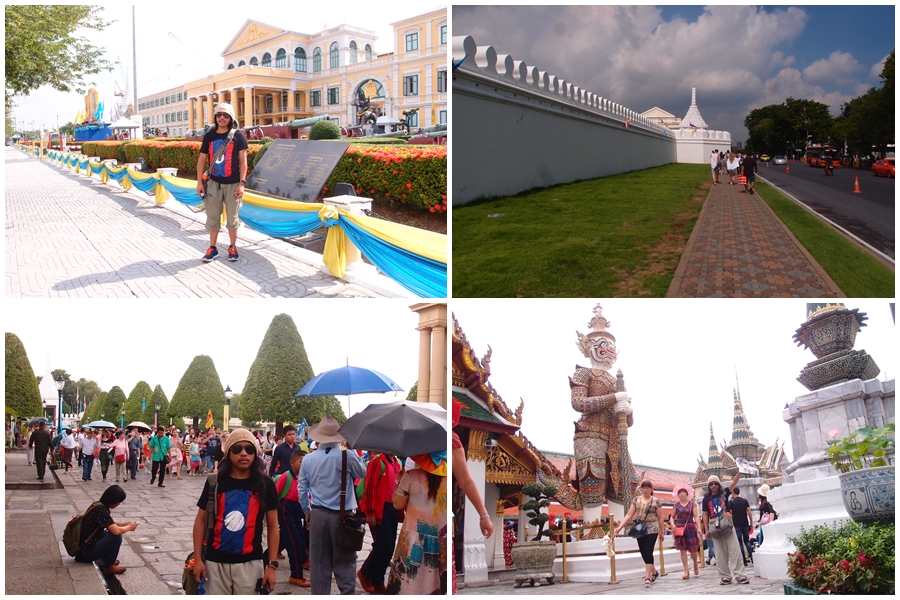 Around 1 PM, our host texted that our room was ready but we were still busy exploring. By 4 PM, we had enough. Who wouldn't? Most tourists will have stayed there for around an hour but we stayed for 5 hours. Just wow! When we left Migo mentioned that a guard commented that he was wondering what we were doing inside since he saw us in the morning until the afternoon. Most tourists stayed only for an hour. LOL
The Rest of Day 1
When we left the grand palace, we were very exhausted so we decided to not walk all the way back. We took the tuktuk and paid 100 BAHT. After checking in, we took a bath and decided that we had enough wander for the day. We slept then went out to dine with a friend. The night ended with us playing board games at a board game cafe just like what we did in Hong Kong.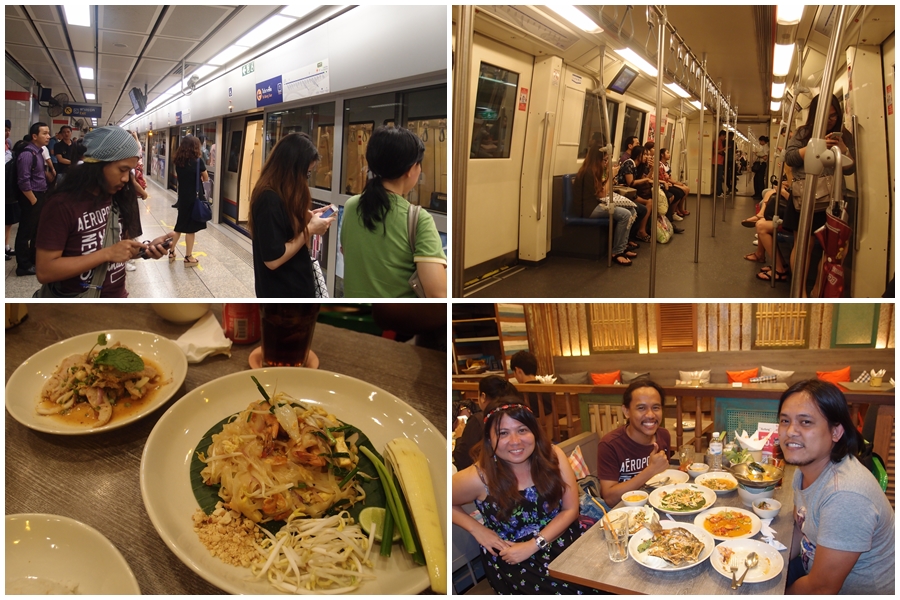 Bangkok Day 2
We woke up late. By this time, we felt we needed the extra sleep. After checking out and left our bag, we went to visit "Wat Pho" and had lunch inside. But it was evident that we had enough fun since most of our time were spent eating. The husband seeing me exhausted decided we just need to visit the "musts". After checking some spots, we decided to call it a day and walk all the way back to the guest house. We lingered for a while to charge our phones. By 6 PM, we were ready to go. We rode a bus to the train station bound to the airport.